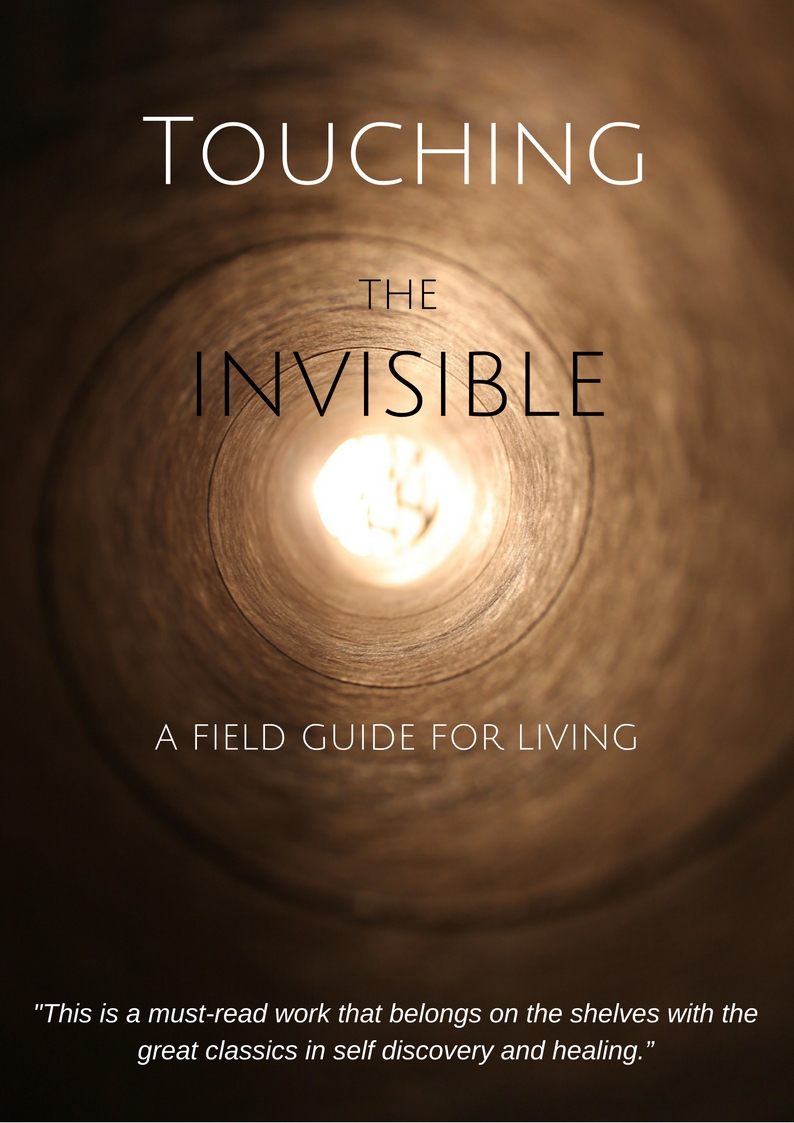 "This is a must-read work that belongs on the shelves with the great classics in self discovery and healing. In celebration and gratitude, I encourage all to open these pages and thereby learn to touch the invisible."
– Jeffrey S. Lidke, Professor of Religion, Berry College
"This book is a game-changer!"
– Charlotte Frires, CNM, MSN
Have you ever wondered what makes you who you are? Are you curious about the different ways you think, act, or feel? Do you want to change your life, but you're not sure where to start? This remarkable book will not only support you, but offer you a behind-the-scenes look into your own biology. Throughout these pages, you will find insights and a practical framework for developing a connection with your empowered self and creating the life you want.
Touching the Invisible bridges the realms of science, self-care, and everyday life. It will take you step-by-step through your mind body potential into easy exercises that help shift the ways you think, feel, and interact with the world today. It supports you having more choice for tapping into your superpowers for day-to-day living. This well-crafted guide offers clear and accessible wisdom to:
Transform habits that no longer nourish you and shift outdated perceptions.
Develop the skills of Awareness, Curiosity and Kindness to grow towards your personal wisdom.
Cultivate your Inner Tribe as a framework to integrate the many different parts of the self and to help navigate emotions.
Learn the 10 inherent tools that support change: Mindfulness, Visualization, Breath, Movement, Observation, Language, Sound & Voice, Play, Touch and Intuition.
Harness the power of your own biology towards feeling more relaxed, joyful and in touch with your essential self.
If you want to engage the deeper layers of who you are, if you want to have more confidence and clarity, if you are struggling with an inner world that sometimes feels overwhelming, then Touching the Invisible is your must-have guide.
Westhead is a revolutionary that has spent a lifetime researching what truly works to make lasting changes. In joyful and accessible language, she cheers each of us towards seeing our own brilliance. She reminds us that we each have the resources to connect to our inner superpowers, make changes for our own version of happiness, and access our unconditioned (inherent) wisdom. There is never a one-size-fits-all attitude on these pages.
Touching the Invisible is a gift for those just beginning their journey of personal discovery as well as anyone who simply wants more out of life. This well-researched field guide is a trustworthy and welcoming companion for anyone who is curious about becoming more empowered, aware, and enlivened with more choice for how they live their life.
There are over 500 pages of clear insight, tools and exercises for creating your life towards what you choose.
From Jacqueline:
Touching the Invisible: A Field Guide for Living is the culmination of my life work over the past 25 years. It has been an incredible journey to meet the challenge of bringing this to life and sharing it with you. It is not merely words on a page but a way of living that brings potential to the forefront.
Over the decades of teaching workshops I have witnessed these tools make a difference in people's lives. I have been humbled by each person I have had the honor of meeting as they have come to explore this work and themselves. The idea of this book was sparked by the many people who asked me for something more, a guide they could take home from the workshop. This book is for all of us as we continue to meet our day to day living with curiosity and potential for growth.
You can read a sample of the book HERE.
To contact me with questions, please click HERE.
To purchase the paperback book, you can use the button below:
Or you can visit my Author page to find your favorite eBook store: